Well this year has really been something else! Starting with a bit of a sputter, '15 slowly worked up to being pretty good! Let's review:
In the closing moments of my stay, a 21" rainbow came in and that was reward enough.
The next week was spent staring at holes up north with Holdsworth. The ice was good and thick, the weather was bearable, but the fish were nowhere to be found. We got completely blanked.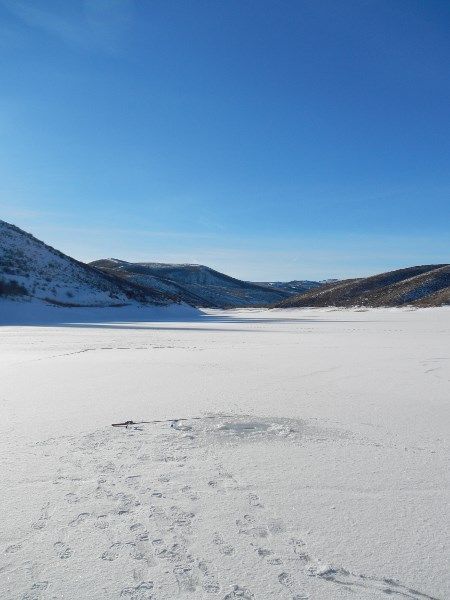 We fished it pretty hard, but nothing doing.
Our next trip was to Strawberry, hoping to find ice after a half mile trot through the snow. The only ice we found was not quite ready to hold us up for very long, so we fished near the edge in open water.
The fishing was slow, but a few still came in, one being over the slot.
My last stretch of fishing for the year was spent over the last few work days before our long Christmas break.
One day gave me two unique catches with a nice mirror carp followed by what may have been my biggest fish of the year, a carp of 9lbs, 10oz @ 28".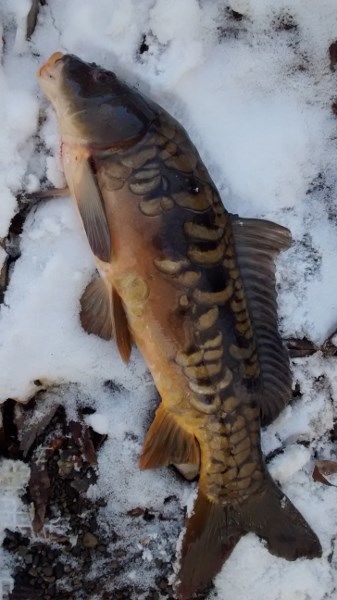 And finally, the last good fish of 2015 was kind of a neat hybrid looking carp on my birthday (Dec 23).
Happy New Year, Humans! Cheers to a great 2016!