It's been unusually slow fishing lately, but I've gotten out, regardless. The first trip was a couple of weeks ago with my family and Holdsworth, to the Provo River, in search of walleye and largemouth.
Unfortunately, it didn't pan out too well for any of us. I figured that many lines in the water would produce at least something, but I managed to catch a couple of bluegill and that was it.
This one was pretty good.
We had fun for a little while, the kids played in the dirt (mostly Debbie and Holdsworth), and we lost a lot of gear.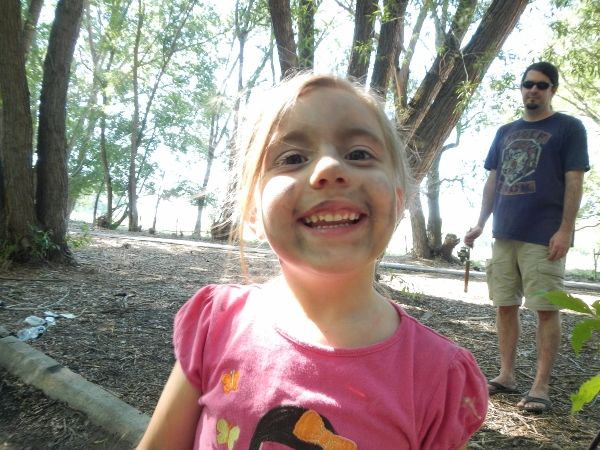 Overall, it was pretty poor fishing, it was a hundred degrees, bugs were driving my kids nuts, and we were getting hungry. We'd set out to collect for a fish fry, and ultimately settled for fish tacos at Marisco's, up the road (great food there, btw).
Last week, Holdsworth and I set out early in an area on the Manti neither of us had ever been. Hoping to explore some ponds that I'd stared at for 7 years on the maps, my hopes were high.
It's always nice above 9000ft.
Such gorgeous country!
The exploration didn't go too well though. We ended up only getting a couple of ponds off the checklist, due to a couple of freak storms that moved in periodically, and Holdsworth wasn't feeling too well either We spent most of our day on the shoreline of stocked reservoirs, getting worked.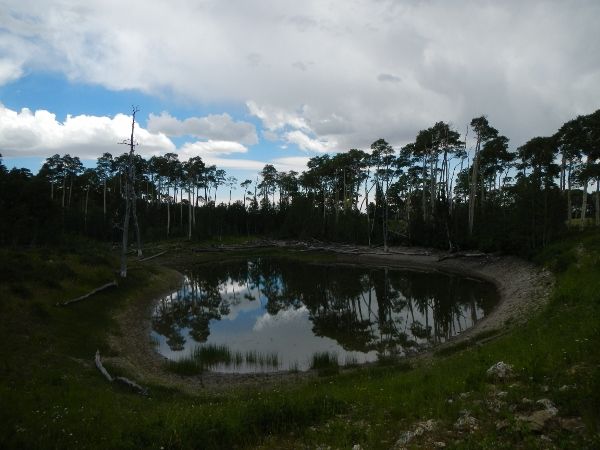 Holdsworth got the skunk and I was only able to get one planter rainbow all day. It was rough. A hailstorm dropped on us just as we decided to get out of there, solidifying our decision to leave.
Yesterday, I ran into a buddy on my way to my first destination. He was on his way out, warning me to just bag the idea, but I persisted.
Should've listened to Craig on that one. Three hours with nothing but a broken fin strap (4th use on these fins!).
Next stop, Strawberry Reservoir. Holdsworth had actually gone to Strawberry with his Dad and brothers, so it was fun to stop in and visit for a bit.
Strawberry wasn't too kind to me either, but I got a couple of fish to hang on.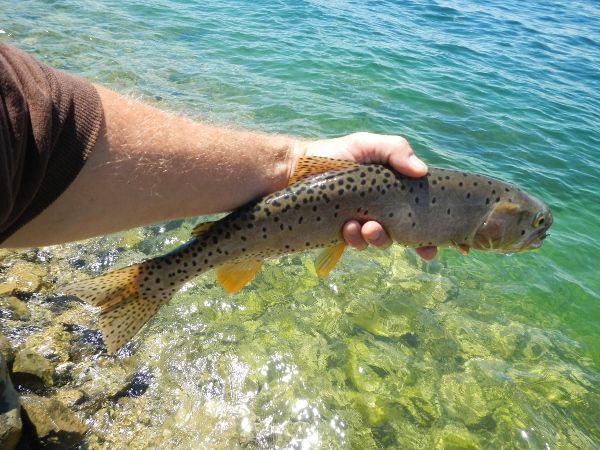 After awhile, the river called and I spent the next few hours enjoying the beautiful sound of running water and a few fish while I was at it.
It took some time, but eventually a brookie cooperated and that triggered some better luck, where I at least got some bites.
The next fish was a pretty nice brookie for the river.
Then a sturdy brown, slightly larger.
More bites were missed than collected, but it was good to be on a favorite stretch of river again.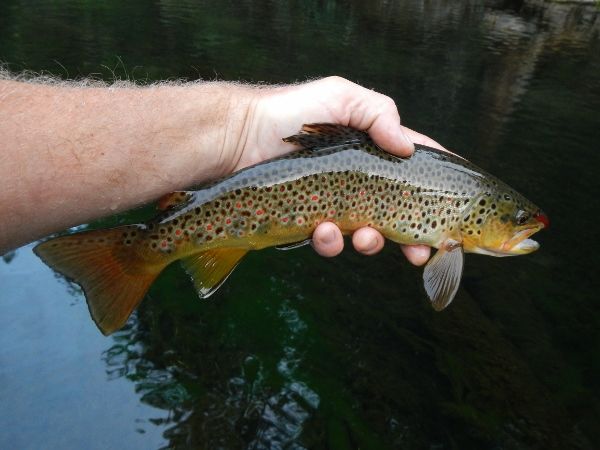 That river is special. The fish are always healthy and beautiful. The chance to catch 4 or maybe even 5 species in an afternoon is an added bonus to seeing the gorgeous canyon. It was a nice way to end the day, and hopefully a slow streak in the fishing world.
Happy Fishing, Humans.