LAST WEEK:
My in-laws wanted to get together for a fishing day and with the super hot weather that week, up was the only direction I was thinking. For the fourth consecutive week, the Uintas would be my destination.
We arrived to Whitney Reservoir and enjoyed the scenery.
The fishing was slightly slow for my company, but they all caught at least one fish.
My wife with the first catch of the day:
Her sister Sandra:
And Whitley got one too.
My catches were all tigers and a rainbow of similar size.
After we had our fill of Whitney, we decided to hit Teapot and visit Provo River Falls for the rest of the day. Neither was a bad idea, although Teapot skunked us.
It's still a pretty lake to visit.
The falls were incredible, as always. They also skunked me, but I suppose that's due to having almost no water last year. Those little brookies will bounce back, I'm sure.
Provo River Falls: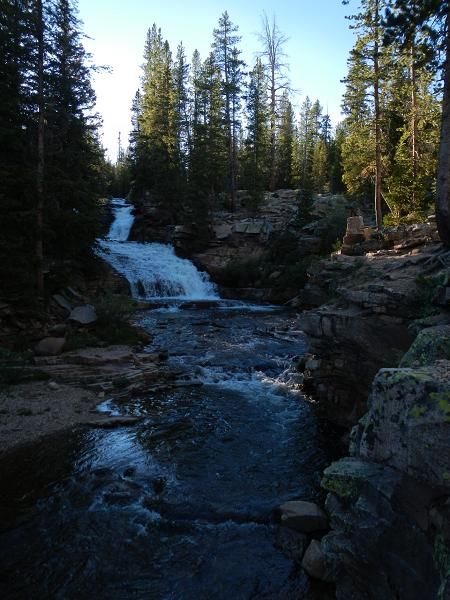 The In-Laws:
It was a great place to finish our visit though.
THIS WEEK:
Without much of a plan as to where this week's travels would take me, a phone call from a buddy of mine paved the way. We were to meet at 3:30am and chase big brookies all day. Plain and simple, straight to the point.
It never fails that the earliest I ever wake up is when I go fishing with Dave. With good reason, he likes to beat the sunshine to the water. These early outings are also responsible for sunrises in beautiful settings.
We arrived to our spot nice and early after a pleasant hike through beautiful country. The recent rains have greened everything up in that area and the wildflowers are also popping.
Always a sucker for shore fishing for awhile before pumping up my tube, I couldn't resist picking on some fish in a log jam.
The first catch of the day was a beautiful cutthroat on the fly.
After catching him and a couple of smaller ones, the other fish became wary and wouldn't budge for anything. Finally, I readied my gear to launch.
Dave had shoved off right away, trying the inside edge of that same log jam, then eventually off to the open water to test his luck there.
As I was pumping up my tube, Dave found the hole and nailed a beast of a brookie.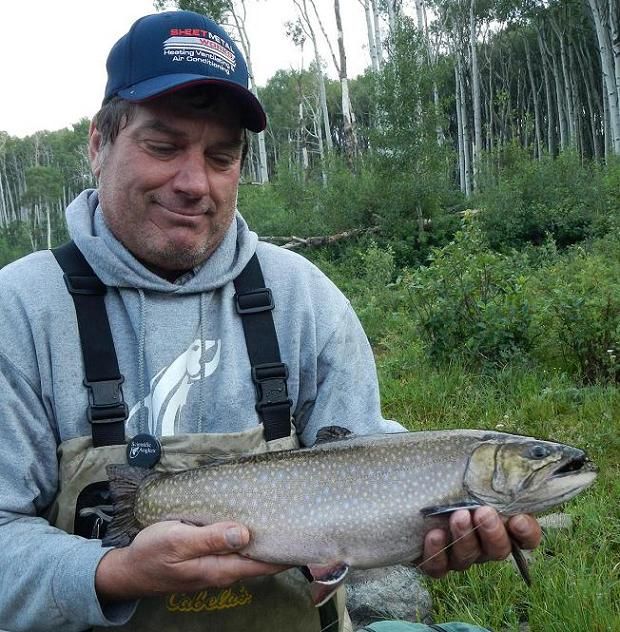 Measurements were taken and at only 19.5", this fish weighed in at 4lbs, 6oz. Holy cow, what a catch! At first, my scaled only showed 2 and some change, but then I realized that I was stuck on kg. She was eating well. The pics don't do her justice.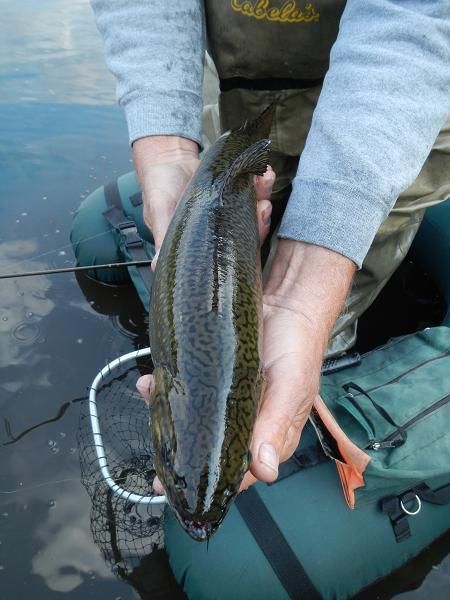 After seeing that, I was really anxious to get on the water. Dave kept plowing through some more nice fish and hooked up with a really long cutthroat in the mix.
Soon enough, I had found an area with a few fish and caught on to how they wanted the jig presented. The fishing was pretty technical and I spent a lot of time cleaning weeds off my hook. The fish responded though and it was well worth the effort.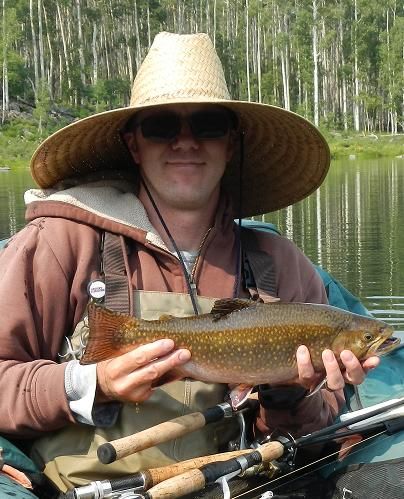 At one point I got into a mess of them. Quite a few were missed, but plenty were brought to hand. This one actually tied my new personal best in weight, from earlier this year. At only 17.5", this brookie went 3lbs, 10oz.
That's a lot of bacon. I could barely balance it on my hand for the photo.
Dave wasn't done pulling in the pork either.
We were into them and having a blast.
This one had some very unique proportions. It appears to be growing well I'd like to meet it again next year.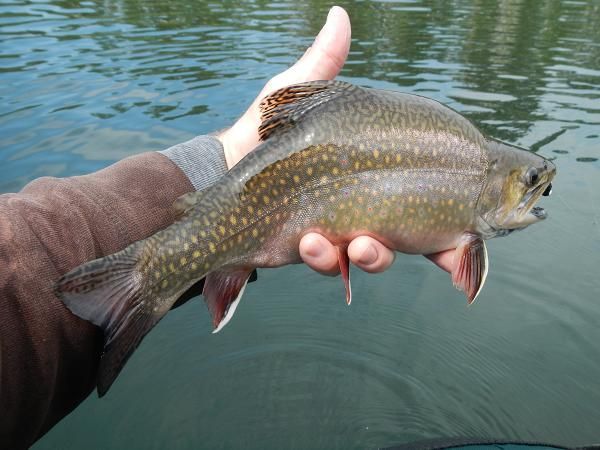 One more cutt from me and the bite disappeared.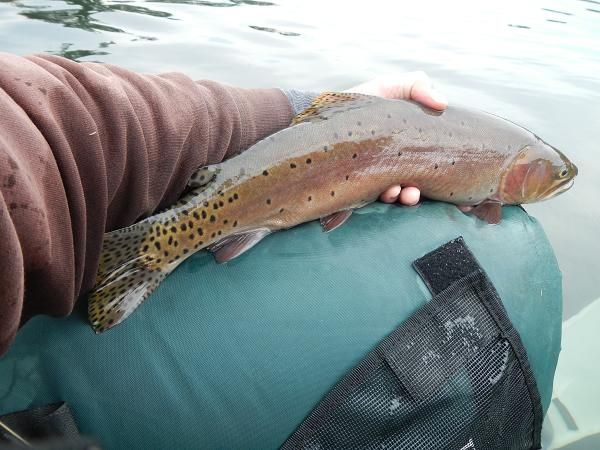 The weather was looking iffy and we weren't catching anything, so we decided to make the trek back to Dave's truck, very satisfied with our day. We returned in perfect time, as a hard rain started falling on our way out of there.
Having done well already, it wasn't necessary to fish anywhere else, but it was still relatively early in the day and we toyed with the idea of fishing another big brookie spot nearby. Along our drive, the rain convinced us to abandon that notion, having to descend a potentially hazardous road.
Instead of getting stuck in the mud, we decided to just call it a day, stopping at a creek along the road for a couple of tiny wild rainbows.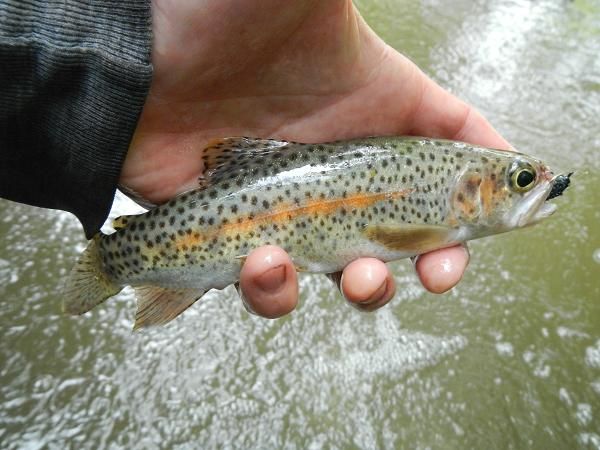 It was another incredible day of fishing that won't soon be forgotten.
Happy Fishing, Humans.