My family was jealous of last week's good fortune and I'd been reading so many success stories from Starvation, that we all decided to get out and try our luck at some fat rainbows on Saturday.
As per the new norm leading up to the weekend, a trip to Canyon View Park in Provo Canyon provided some entertainment for my wife and daughter while I rustled in some browns below the dam. The fishing was pretty good for a short stop!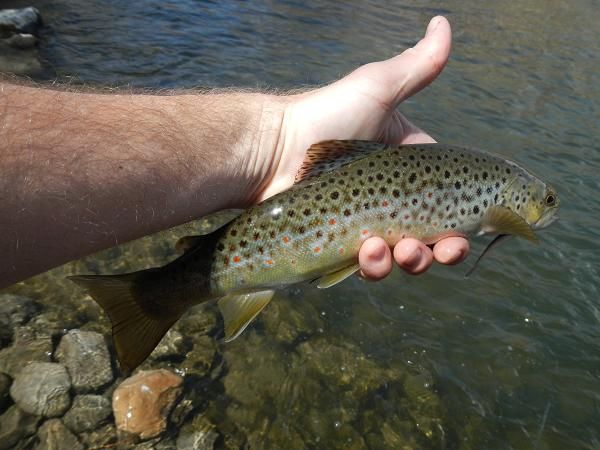 A couple more small ones came in as well and quite a few more were missed. The water had just barely been allowed to crest the dam.
The day prior, the water level was lower and a bunch of whitefish were swimming in the trough at the spill. I wished that I had brought my fly rod for them, since they didn't do much more than follow my jigs.
On Saturday, we managed to leave somewhat early (for us) and stopped at the Ladders of Strawberry for a few minutes while passing by. The ice was still locking up all the legal fishing spots, but a set of holes near the parking area provided a quick opportunity to jig a Gulp minnow. It took about 5 minutes, but I got a hit and pulled up a slot sized cutthroat for a photo.
On our way again, it was nice to descend into the desert, away from the snow-covered landscape of Strawberry. Unfortunately, we weren't able to find the fish at Starvation. We spent a few hours trying, but only ended up catching a western fence lizard, which was still pretty fun for everyone.
It was a relief to see a cold-blooded sign of warmer times ahead. It was pretty friendly too, allowing all of us to pose with it.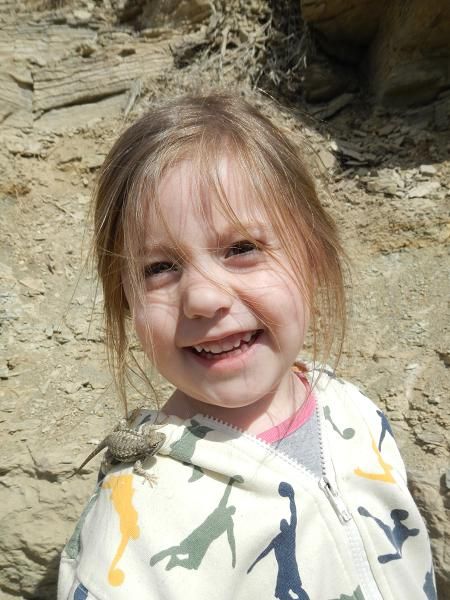 With the slow fishing, we decided to switch gears to "river mode" and I had a blast getting bites on almost every cast of the Gulp minnow or a black marabou jig. Many good sized browns came to hand and fought well before being released.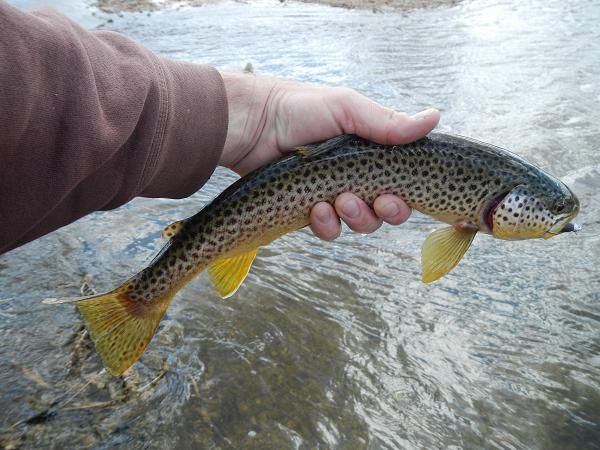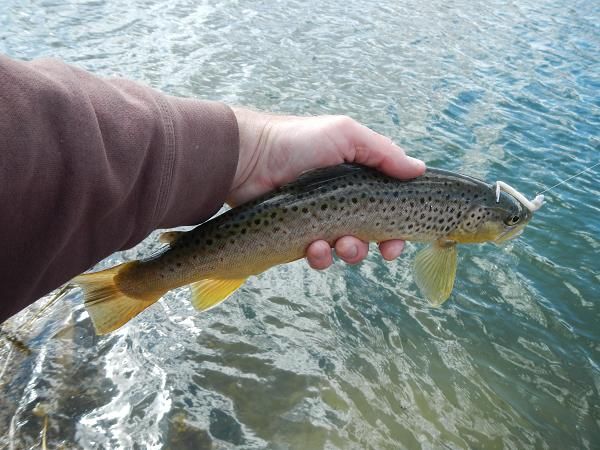 Fish after fish, it was really fast action. I eventually ran out of plastics, but the bite was still on with the marabou.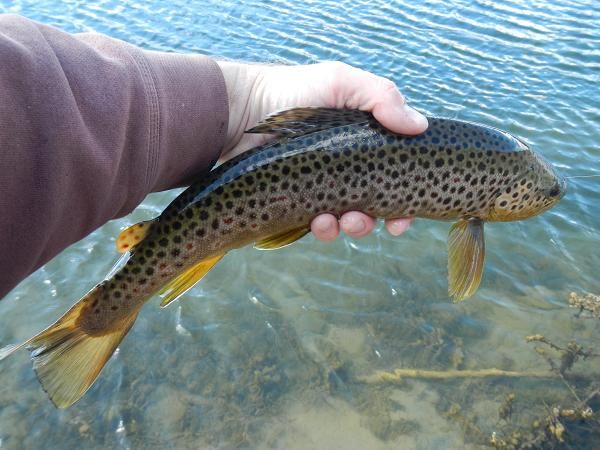 Not all were photographed. It was lights-out fishing for fish up to about 19 inches, but one fish in a deeper pool will haunt my thoughts for years to come.
A giant brown latched onto my plastic and gave a couple of good head shakes for me while I attempted to hoist if off the bottom. I couldn't move it at all. It felt like a solid hookup, but apparently not, as my rig pulled free and shot back to me. Sonia was taking video at the time, so it would have been perfect to have kept it on the line. Instead, the result was a reaction video to losing a really great fish. No need to share that heartbreak.
After my family's patience wore off a bit, it was time to point ourselves home and the scenic route was certainly in order.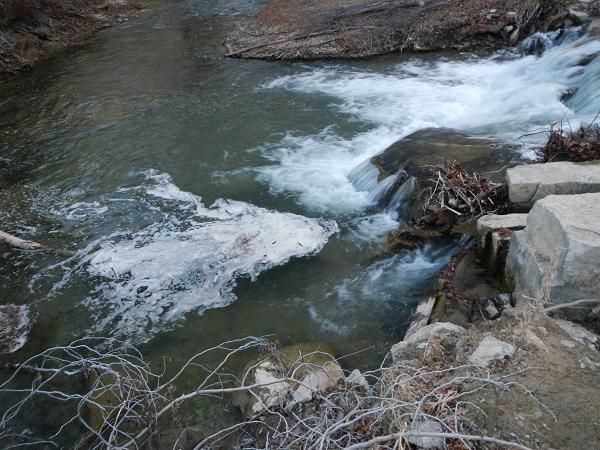 Despite the Starvation skunking, I had a blast on the river and we all had a great day in the sunshine.
Happy Fishing, Humans.