My family and I decided to hit the road this week and made the long drive to Otter Creek Reservoir for some open water, hoping to battle some big rainbows with bad attitudes.
The lake is FULL!
Our plan was to hit South Point first and then try the park if that didn't work out. Rolling up to the point area, we saw that the cold temps had left a thin skin of ice over much of the area. Rats.
So we went to the park. Upon arrival, I made sure to say hello to Brett Colvin, of
Fly To Water
.com, who was getting ready to shove off on his pontoon. He reported somewhat slow fishing, but good quality so far.
The usual breeze was already in effect, so we stayed near the group pavilion where the wind worked to our favor rather than against us.
Time ticked by without any action. Sonia had something on her minnow for a minute, but it wrapped her up in some sticks on the bottom, which she caught instead.
Soon enough, the family was content to just hang out in the truck while I tried a variety of tackle and baits. Finally, I hooked up with a solid fish on my first cast with a rainbow Kastmaster.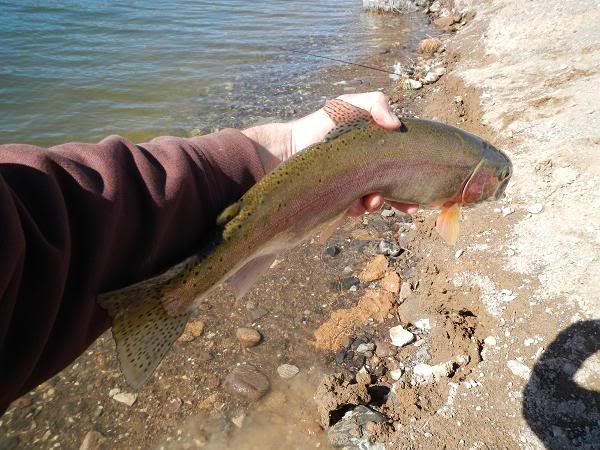 He was 19" and ended up being the biggest fish of the day.
The kastmaster continued to serve me better and for awhile I caught several more fish before I lost it. Some were pretty small, but a few were decent. They all fought hard though.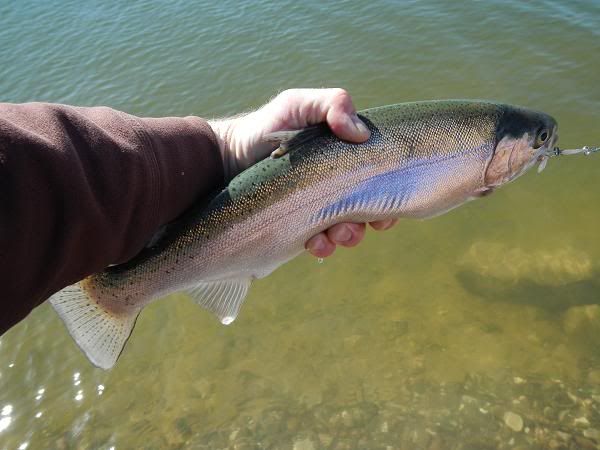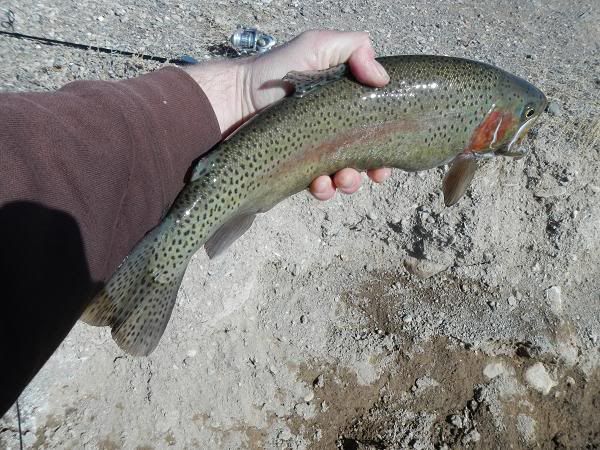 A couple of others came in on a minnow too.
For a change of scenery, we returned to South Point, where much of the ice had melted throughout the day. Though the wind wasn't an issue at all, the fishing was very slow.
A gold Kastmaster eventually got the day's last rainbow, but we kept trying for another half hour or so. The slow fishing gave me some time to get some pics of the shoreline ice though.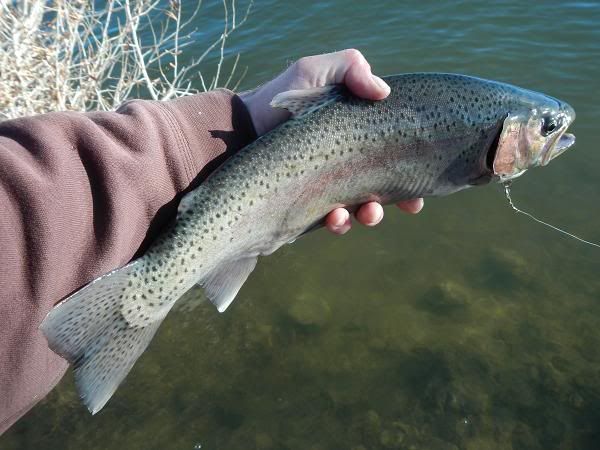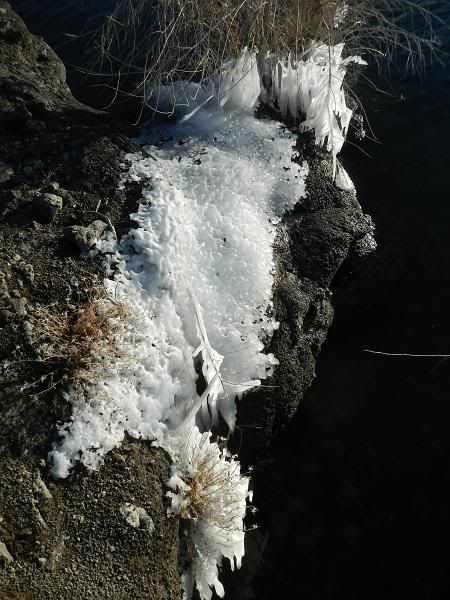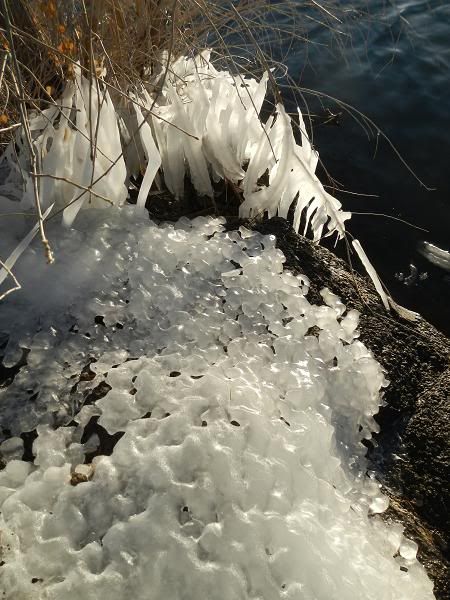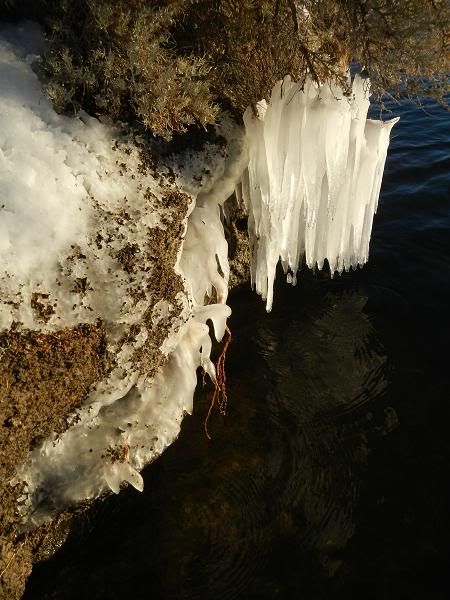 We left as the sun dropped behind the horizon. The nearest fuel was in Junction, so we took the long way home and enjoyed the last daylight while driving through the scenic Kingston Canyon.
After getting some much needed fuel, we took an opportunity to dine at Hoover's for the first time. It's a place I've heard so much about, but never had tried personally. It was a much needed treat and we were all really hungry.
Wow! What great burgers! I had the "Firehouse" and I'll have it again.
It was a great day to be out and we all had a great time. I even caught a sunburn.
Happy Fishing, Humans.